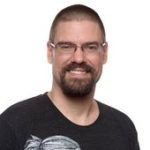 For all of CohhCarnage's PC specs you've come to the right place!
Below you'll find an up to date stream setup for CohhCarnage, showcasing everything he uses while gaming and streaming.
Scroll down below to find your next gear upgrade!
Updates on CohhCarnage's Setup?
I do my best to make sure CohhCarnage's PC specs are up to date, but if you notice anything that needs updating please just leave a comment below to let me know what it is :).
You may also be interested in checking out these streamer setups below: