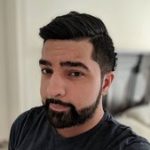 So you're looking for the PC specs that Lirik uses for his gaming and streaming rigs, are you?
Well come on in! If you scroll down below you'll find a list of Lirik's most recently updated setup.
From his mouse, to his keyboard, find out what exactly he's been using during his streams. Cat proof guaranteed.
Updates on Lirik's Gaming Setup?
Let me know if you noticed any of Lirik's setup being out of date. Just drop a comment below with what peripheral needs to be updated and I'll get it fixed for you.
You may also be interested in checking out these streamer setups below: