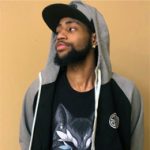 Daequan Loco – Competitive Fortnite streamer for NRG. Streams daily on Twitch and has a popular YouTube channel as well.
As a fan of Daequan, it only makes sense that you'd want to use the same PC setup as him.
Whether you plan on setting up your own streaming rig, or just want to find out which peripherals Daequan is using to game.
Below you'll find all the gear Daequan uses for gaming and streaming.
Keeping Daequans's Setup Up to Date
Leave a comment below if you notice if any of Daequan's PC setup has changed, and we'll get it updated asap.
Thanks!
You may also be interested in checking out these streamer setups below: