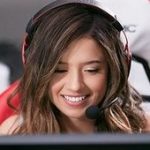 Huge fan of Pokimane and want to know what gear shes's using for her stream setup?
Then this page is perfect for you! 🙂
Below you'll find all Pokimane's PC specs and what peripherals she uses while she games and streams.
Microphone
What Microphone Does Pokimane Use?
Pokimane uses the Audio-Technica AT2020 Cardioid Condenser Studio XLR microphone.

Updates on Pokimane's Stream Setup?
If you noticed any of Pokimane's setup that's out of date just leave a comment with what it is and what needs to be updated and I'll get it fixed right away.
Feel free to check out these other streamer setups below: