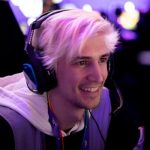 xQc (aka Félix Lengyel) – Former Pro Overwatch player for Gladiator's Legion and popular Twitch streamer. Born in Canada.
He's the Juicer. The fast-talking mumble mouth with 420 RPMs (rages per minute duud) and a penchant for stirring up controversy.
When he's not getting banned, Félix Lengyel, better known as xQc, is one of the most popular streamers on Twitch, peaking at over 300,000 viewers this past April.
But what does the former Dallas Fuel tank wield when clicking heads? Upon what throne does the King of the Jungle rest his buttocks? We've compiled the different equipment xQc uses on his streams so you can game like a Juicer.
What Mouse Does xQc Use?

xQc currently uses a Logitech G Pro Wireless gaming mouse. Logitech is just built different, and is the mouse of choice for a lot of top streamers.
Despite being a wireless mouse, the G Pro wireless has a lightning-fast 1-millisecond response rate. The Logitech G Pro wireless is fast, accurate, lightweight, and boasts the Hero 25k sensor.
What Mousepad Does xQc Use?

A common tactic that streamers will use is employing a large mouse pad. The Logitech G640 is a really, really big mouse pad.
The G640's surface has been specially redesigned for increased smoothness and accuracy.
Rated for moderate surface friction along its 15.75-inch by 18-inch surface, the G640 gives plenty of space to click heads, and the perfect surface for precision movements.
What Microphone Does xQc Use?

This ain't your dollar store microphone attached to a chippy headset. The Shure SM7B is a studio-quality XLR microphone perfect for Studios podcasting and streaming.
The Shure SM7B provides rich audio and a surprising depth to it. One review describes this microphone as the standard for broadcasting and whenever you listen to it, you can really tell the difference.
Simply put, this microphone sounds like the person is talking to you live in person instead of through a microphone and a set of headphones.
xQc's Microphone Arm

The swivel-mounted microphone arm boasts three points of articulation, meaning this microphone can twist and turn to get into the right position.
Perfect for high-quality audio or smacking it away in anger after that dude is totally hacking. No doubt about it, duud.
What Monitor Does xQc Use?

25 inch 1080p native 240 hertz with a 1ms response time, and G-SYNC? Yeah, this monitor is about as good as it gets for streaming.
A 240-hertz refresh rate makes it twice as fast as a conventional high-speed monitor, which can have real-world effects on the accuracy of your gameplay.
The faster the monitor's response rate, the more precise it can pick up your movements. Check out this video featuring Shroud testing the difference.
What Headset Does xQc Use?

Durable, high-quality, and extremely comfortable, the HyperX Cloud II Headsets are a step up in quality for almost anyone.
A closed ear cuff design provides passive noise cancellation, helping isolate the virtual surround sound to truly immerse you in whatever game you're playing.
What Keyboard Does xQc Use?

I'm probably a bit biased since I own this exact mechanical keyboard, but the SteelSeries Apex Pro TKL is fantastic.
The OmniPoint adjustable switches let you customize your actuation distance from 0.4 to 3.6 millimeters for the exact feel you're lookin' for. Take advantage of the 16.8 million RGB colors per key to get the exact look and style you want.
Everything is laid on a high-quality aluminum alloy frame giving you a comfortable and durable keyboard
What Camera Does xQc Use?

It's just not an xQc stream without the video of him in the corner going ape over whatever nonsense he's gotten himself in to this time.
xQc captures the madness on a familiar camera for those of you who frequent Streamsentials. The Logitech Brio 4K captures everything in super high quality up to 90 frames per second, with multiple FOV options.
When you're one of the most popular streamers in the world, you've got to have one of the best cameras on the market as well.
What Capture Card Does xQc Use?

The Elgato Game HD60 Pro is a top-of-the-line capture card capable of streaming and recording simultaneously.
Capturing at up to 1080p 60fps with high-quality encoding built into the device, xQc can rest assured he'll have every VOD in full quality to post on YouTube after his latest ban.
And for streaming, the HD60 Pro has a max stream bitrate of 60MBps and ultra-low latency for an "unbeatable broadcasting experience." Nice duud.
What PC Case Does xQc Use?
Lian Li LI PC-O11 Dynamic EVO Black Computer Case

Holding everything together under the hood is a Lian Li LI PC-O11 Dynamic EVO Black Computer Case.
Not only does its understated design add a touch of elegance for the least elegant streamer out there, but it's also a functional beast.
With maximum cooling support, and space for radiators at the top, front, and bottom, you'll keep your parts cool, even if you can't keep your cool.
Tying together with storage capacity for a dozen drives and genuinely excellent cable management, this is a case fit for a king. King of the jungle, perhaps?
What Chair Does xQc Use?

Sitting at his throne, you might mistake xQc's chair for a basic office chair. But this understated design hides an extremely ergonomic, customizable, and comfortable chair.
Rather than a racing style design like most gaming chairs, Steelcase leap chair features 4-way adjustable arms that move in height, width, depth and pivoting to better support the neck and shoulders.
Simple, yet elegant. Just like xQc.
What Motherboard Does xQc Use?
ASUS ROG Crosshair VIII Dark Hero Gaming Motherboard

Built on the AMD AM4 socket, this motherboard complements style and functionality for streaming.
xQc no doubt uses the 2.5 GB ethernet onboard for high-quality 1080p streams at 60fps.
With PCIe 4.0 support, this bad boy can break any bottleneck, delivering data at ultra-high speeds.
What Graphics Card Does xQc Use?
ASUS ROG STRIX NVIDIA GeForce RTX 3090 Graphics Card

It's a 3090 duud. This absolute unit of a graphics card can chew through pretty much anything you put up against it.
Capable of gaming at 60fps 4k on ultra settings, the RTX 3090 broke the scales when it first came out, and even as the 4000 series trickles from Nvidia xQc is no doubt crushing FPS harder than his MVP campaign in the Overwatch World Cup.
What CPU Does xQc Use?

The AMD Ryzen 5950X broke the benchmarks when it first came out. With sixteen cores and 32 threads boosting up to almost 5 GHz, AMD redefined the power of a processor with this CPU.
AMD always focused on multi-threaded benchmarks and functionality, which was originally why intel was the king of gaming, a single-threaded heavy task.
However, the 5950X changed the game as a dominant CPU for gaming, streaming, encoding, and any task you throw at it. What a Juicer.
What Mixer Does xQc Use?

When you want to scream into the mic as loud as possible, the audience wants to hear those screams as clearly as possible.
No worries, chat, because the Yamaha MG10XU captures X's rage, pain, and gibberish in perfect quality to compliment his microphone.
The MG10XU can mix up to ten inputs, which probably outmatches the single mic setup he has… Hey, if xQc had a podcast, what topics do you think he would cover? Besides the Juice.