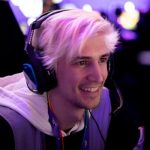 xQc (aka Félix Lengyel) – Former Pro Overwatch player for Gladiator's Legion and popular Twitch streamer. Born in Canada.
Big fan of xQc and looking to see what type of gear he uses for his gaming and streaming setups?
Scroll down below and you'll find everything he's currently rockin' in his PC for live streaming, playing Overwatch, and most importantly, watching TikTok videos.
ANY JUICERS???