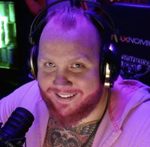 TIMTHETATMAN Runs the #TatManArmy over on YouTube. He mainly streams Call of Duty and a variety of other games.
In order to support TimTheTatMan's crazy antics, and equally as crazy production quality for his streams, you know he's got a pretty high quality PC setup.
From his webcam, to the headphones that sit on his beautiful balding head he's got it all. If you're looking to upgrade your gaming or streaming PC, and like how TimTheTatMan's setup looks, then this page will help out.
Check out all his gear below to see if there's anything you need.
TimTheTatman's Gaming PC Specs
TimTheTatman's Stream Setup
Up to Date Gear for TimTheTatMan's Setup
Our goal for this page is to keep everything that TimTheTatMan uses for his streaming and gaming PC up to date.
If you see any of his gear that needs updating then please drop a comment below, and we'll have it added.
You may also be interested in checking out these streamer setups below: