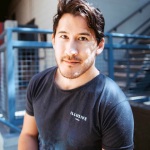 Markiplier (aka Mark Edward Fischbach) – Popular YouTuber with over 24 million subscribers. His content includes gaming videos, animated parodies, and comedy sketches.
If you're looking for the specs Markiplier uses for his PC and YouTube setup, then you're in the right place.
All the equipment he uses for his gaming, recording and streaming rig can be found here!
Markiplier's Stream Setup
Updates on Markiplier's Gaming and PC Setup?
Let us know in the comments below if you noticed any of Markiplier's PC specs being out of date and we'll have it updated asap.
Thanks!
You may also be interested in checking out these streamer setups below: