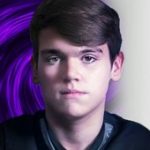 Looking to use the same setup that Mongraal uses for gaming?
Then today's your lucky day! Below you'll be able to find the same PC specs and streaming gear he's using on a daily basis.
Scroll down below to find out what keyboard Mongraal is using, and to even get your hands on the same mouse.
Updates on Mongraal's Gaming Setup?
I try my best to make sure all of Mongraal's PC specs and streaming setup is up to date, but if you notice anything that needs to be updated just drop a comment below.
Simply let me know what specific gear needs to be updated and I'll get to it :).
Feel free to check out these other streamer setups below: