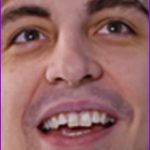 Looking for the same gaming and streaming gear that Shroud uses?
I created this page for you if you're interested in Shroud's PC setup, so you can pick and choose which parts you want for your own gaming rig.
Michael Grzesiek is one of the top streamers on Twitch, so you know he's rockin' some of the best PC specs. Use the table of contents below to quickly access which part of Shroud's setup you're looking for!
Updates on Shroud's Gaming Setup?
I like to make sure Shroud's gaming and streaming PC setup is all up to date, so if you noticed anything in his setup here that was out of date then please let me know.
Just leave a comment below with whatever needs to be changed with his computer setup and I'll get it updated asap.
Feel free to check out these other streamer setups below: