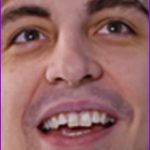 Looking for the same gaming and streaming gear that Shroud uses?
When we want to do better, we often look to the greats for inspiration. Whether you're an inquisitive mind or an aspiring competitor or streamer, Shroud is one of those people you can look up to.
As one of the top streamers of all time, he's done a fantastic job of transitioning from a top CS:GO competitor to full-time streaming. His FPS skills and laid back vibe have a lot to do with this, and they go hand in hand with equipment he uses every day to stay at the top of the lists.
Shroud's setup is a blend of simplicity and efficiency. He collaborates with brands he trusts to create high-quality devices he's comfortable using himself, and he knows where to invest his resources.
What Mouse Does Shroud Use?
Logitech G303 Wireless Gaming Mouse (Shroud Edition)

One of the most integral parts of FPS and other quick-response games is the mouse, and the top streamers and competitors rely on this to stay on the top. Shroud has relied on Logitech mouses in the past for this edge, and he now uses the Logitech G303 Wireless Gaming Mouse (Shroud Edition).
The G303 is similar to the G Pro X Superlight (the mouse Shroud used previously). Both mice focus on aiming capabilities, fast targeting, and low latency.
Shroud's collab design is a bit heavier, weighing in at 75 grams, but feels sturdier and more robust in the hand. Its specs are crafted to match his specifications, so you get that pro feeling right in your hand.
The G303 Shroud Edition has an ambidextrous diamond shape and a CPI button behind the scroll wheel. While the shape doesn't work for all, it's perfect for Shroud's unique way of holding his mouse.
How Does Shroud Hold His Mouse?
If you've ever taken a close look at Shroud's grip while gaming, you'll notice it differs from how most hold their mouse. This is something you can trace back to his competition days, and it might be part of the reason he does so well.
Most of us hold their mouse with their pointer and middle fingers on the mouse buttons and the other two fingers hanging off but facing forward.
Shroud positions the two fingers he has off the mouse inwardly. His ring finger sits completely on the side of the mouse, while the tip of his middle fingers is pushed forward to hover over the mouse pad.
This may not be comfortable for you, but it keeps the entire mouse under his middle and pointer fingers. If you think of holding a ball or an apple, this is actually more similar to the way our natural grip utilizes all fingers.
This provides greater control over the mouse and less brain power on mindless micro-adjustments.
What Microphone Does Shroud Use?

One thing you'll notice is that Shroud chooses simple and high-quality tools for streaming. This includes the Blue Mouse Microphone, a hand-tuned and hand-tested device that's at the top of its class.
The Mouse Microphone is arguably one of the best put out by Blue. It is equal parts cool and quality and has a round microphone capsule at the top that swivels and adapts to your streaming conditions.
Audio quality is important for connecting with your audience, and Shroud's microphone allows him to capture richness in voice texture and nuances in his tone. Its integrated suspension shock mount prevents disturbance from motion, especially when paired with a high-quality microphone arm.
Shroud's Microphone Arm

Shroud pairs the Rode PSA1 with his microphone for easy maneuvering and minimal interference. This is a popular boom mic arm for streamers because it's easy to move, has a full 360° rotation, and utilizes a spring design to stabilize the mouse through adjustments.
It's not the flashiest piece of equipment, but it mounts easily to the desk and does its job well.
What Monitor Does Shroud Use?
ASUS ROG Swift 360 Hz 27" Gaming Monitor PG27AQN

Shroud was the first to get his hands on the ASUS ROG Swift 360 Hz 27" Gaming Monitor, and he quickly remarked that this is the monitor that will change everything.
While the design isn't on shelves yet, we already know it's the world's fastest 1440p gaming monitor (which Shroud swears is the new standard in competitive gaming). It uses ultrafast IPS technology, but retains an eSports Dual Mode that resizes visuals to a more familiar 25 inch diagonal/1080p configuration.
In his first Overwatch 2 round on the screen, Shroud was taken back by the drastic change in visual quality. This is also when he agreed to send a monitor to a fan (once they come out) after they won a round together.
If you're looking for something currently available to emulate Shroud's streaming conditions, he used an Alienware 27 inch gaming monitor before this.
What Size Monitor Does Shroud Use?
You'll notice that Shroud likes to stay around 27 inches for monitor size, and there's a reason for this. It's not the flashiest screen size out there, but it's large enough to see what's going on and small enough to quickly scan your surroundings.
Most eSports competitors choose smaller screens for this reason, and they may go down as far as 24 inches for these reasons. A 27 inch monitor is actually on the larger side for competitive gaming.
What Headset Does Shroud Use?
Logitech G Pro X Lightspeed – Shroud Edition

Shroud uses the Logitech G Pro X Lightspeed – Shroud Edition for accurate sound while gaming. This headset sits at a fair price compared to other streamers' setups, but it provides exactly what he needs for a competitive edge.
A good headset allows you to not only hear those around you but to discern their location, which is essential for quick decisions in a competitive setting.
Beyond this, the G Pro X Lightspeed has a battery that covers lengthy gaming sessions and a comfortable design for all-day wear. We wouldn't want our favorite streamer getting a tension headache halfway through.
What Keyboard Does Shroud Use?
Logitech G Pro X Keyboard – Shroud Edition

Shroud is consistent in most areas of his life, including the brands and lines he uses. He relies on the Logitech G Pro X – Shroud Edition keyboard for its durability and responsiveness.
The keyboard has everything you need for gaming and spares no room for things you don't. Linear switches work perfectly for the fast reactions you need in FPS games and MMORPGs, and the keycaps fit your fingertips perfectly, and you can angle the keyboard as needed for comfort.
That's not to say he's working with a rudimentary design. This keyboard uses Logitech's LIGHTSYNC technology to set a color for each key individually.
While it's robust enough for regular gaming, the keyboard keeps portability in mind. Whether you're traveling to an eSports competition or your buddy's house, the small size, lightweight, and removable cord ensure it's easy to transport and unlikely to break while out and about.
What Camera Does Shroud Use?

Many streamers use high quality mirrorless cameras like the Sony Alpha a6000, and Shroud is no exception. While these are compatible with most e-mount lenses (which are super easy to find), he relies on the Sony Sigma 16mm f/1.4 DC DN lens for high-quality imagery.
The result is an amazing resolution that works in the low-light indoor setting.
Unlike webcams, you need a few extra tools to unlock this level of quality for streaming. First, he connects the mirrorless camera to a capture card to convert the video for streaming.
These cameras aren't originally designed to sit and record for hours on end, so Shroud also uses a dummy camera battery to make sure it captures every moment.
What Mousepad Does Shroud Use?
Logitech G840 XL Shroud Edition Cloth Gaming Mouse Pad

Shroud uses the Logitech G840 XL Cloth Gaming Mousepad – Shroud Edition in his setup. This may not be the flashiest piece of equipment, but it creates an infallible foundation for his mouse skills.
The first thing to point out is its large size. The XL mousepad easily fits his mouse and keypad, leaving plenty of room for maneuvering. Some have compared it to the side of a traditional desk calendar.
The rubber backing is another key feature we take for granted. This mouse pad isn't going anywhere, and there is just enough friction to let the motion register in your hand.
Paired with his unique mouse and grip, we can't help but think simplicity is an integral part of Shroud's advantage.
What Capture Card Does Shroud Use?

Shroud uses the Magewell Pro Capture Quad for reliable transmission. This integrated design is a huge step up from USB capture cards, and it has a price to match, but the reliability is unbeatable.
Magewell is well-known for consistent quality, and it's a worthwhile investment that rewards viewers. It also plays well with other cards, like the popular Elgato 4K, making it a versatile and easy-to-add tool to an existing setup.
What Desk Does Shroud Use?

Shroud uses a specially designed Uplift V2 desk to house his setup. These desks provide plenty of room for storage and maneuvering, and the solid wood desktop is unparalleled.
Some specifications include:
Return on the right side
Regular V2 C-Frame (Black)
Advanced Comfort Flush Keypad
There's more than enough room for monitors, consoles, and other hardware, and Uplift desks are great for stability and cord management.
What Gaming Chair Does Shroud Use?
Herman Miller x Logitech Embody

Shroud spares no expense for performance, and his Herman Miller x Logitech Embody is a clear example of this. While this desk chair comes at a price, that indicates high-quality construction and thoughtful ergonomic design.
Herman Miller chairs are some of the most supportive on the market, and the Embody was born after consultation with more than 30 physicians and PHDs. This is a collab with Logitech that prioritizes the wide range of postures gamers find themselves in.
The Embody fits perfectly to Shroud's body and automatically adjusts with him. Whether he leans back or jumps forward in engagement, the chair is right there supporting him.
What Motherboard Does Shroud Use?

In a recent video, Shroud announced his collaboration with Maingear and revealed some upgrades that have made his rig one of the most advanced in existence. This includes the addition of the ASUS ROG Maximus Z790 Hero.
This motherboard is compatible with 12th and 13th generation Intel Core processors, and it includes ASUS-exclusive tools like:
AI Overclocking
AI Cooling II
AI Networking (Gamefirst VI)
Two Way AI noise cancellation
It has an optimized thermal design with VRM heatsinks and an integrated aluminum I/O cover to maximize performance.
While it isn't the flagship design, this is a significant improvement on its predecessor, and Shroud's upgrade makes sense. The Z790 dropped two of the USB-A 2.0 ports in favor of adding 4 USB-A 3.2 ports, and its overclocking capabilities are unparalleled.
It's a hefty investment, but creates a flexible foundation for Shroud's new improvements.
What Graphics Card Does Shroud Use?

Shroud uses the NVIDIA GeForce RTX 4090 in his new rig, unlocking a huge increase in performance and efficiency. The newest generation of GeForce RTX technology is a far cry from its predecessor, and it blows the 3090 out of the park.
Graphics cards are not easy to come by, and it may be difficult to even find his old GeForce RTX 3090 to use in your rig.
What CPU Does Shroud Use?

The last major upgrade on his new streaming setup is the Intel Core i9-13900K. As part of Intel's 13th Generation, this Raptor Lake processor brings more cores, greater connectivity, and unique architecture to the table.
The 139000K hosts a total of 24 cores (8 p cores and 16 efficiency cores). It measures as much as 5.8 GHz unlocked and is compatible with Intel 600 and 700 chipset-based motherboards.
While heat is a major concern with these newer processors, it's nothing Shroud can't handle. If anything, his collaborations with Maingear are an indication of high performance and expert design.
Updates on Shroud's Gaming Setup?
I like to make sure Shroud's gaming and streaming PC setup is all up to date, so if you noticed anything in his setup here that was out of date then please let me know.
Just leave a comment below with whatever needs to be changed with his computer setup and I'll get it updated asap.
Feel free to check out these other streamer setups below: