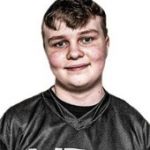 Big fan of Benjyfishy's Fortnite gameplay and want to know what PC specs he's using?
Then you've come to the right place :). Below you'll find all the gear and peripherals Benjyfishy uses while streaming and gaming.
Just scroll down or use the table of contents to fast track your way to a specific PC spec or streaming gear that you're interested in.
Updates on Benjyfishy's Setup?
Leave a comment below if you think anything from Benjyfishy's PC setup is outdated. We'll get it fixed up asap!
You may also be interested in checking out these streamer setups below: