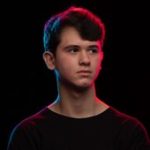 For a list of Bugha's gaming and streaming gear you've come to the right place!
On this page you'll find all the current specs Bugha is using for his setup.
From what keyboard he uses, and even what microphone he's using for his streams we've got it all listed below.
Updates on Bugha's Gaming Setup?
To make sure everything stays up to date, please let me know if any of Bugha's setup needs updating. Just leave a comment below with what specs need to be changed and I'll update it.
Feel free to check out these other streamer setups below:
NINJA
SUMMIT1G
DR DISRESPECT
TFUE
SHROUD
LIRIK
STEWIE2K
TYLER1
NICKMERCS