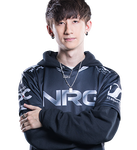 Can't get enough of Aceu's FPS gameplay and want to know what setup and specs he uses for gaming?
Then you've come to the right place! Below you'll find all the gear and peripherals Aceu uses while streaming and gaming.
Just scroll down or use the table of contents to fast track your way to a specific peripheral that you're interested in.
Updates on Aceu's Setup?
Leave a comment below if you think anything from Aceu's setup is outdated. We'll get it fixed up asap!
We want to make sure we have all of Aceus's setup up to date so you can use the same gear he uses for his streams.
You may also be interested in checking out these streamer setups below:
NINJA
BENJYFISHY
TIMTHETATMAN
BUGHA
STEWIE2K
NICKMERCS
DR DISRESPECT
TFUE