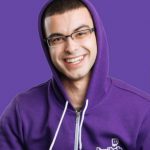 Nick Eh 30 (aka Nicholas Amyoony) is a pro livestreamer, primarily playing Fortnite. Originally started streaming on YouTube, now streams on Twitch.
Nick Eh 30 Fans! Check out what one of your favorite streamers is currently using for his gaming and streaming setups.
Whether you want to find out what mouse Nick Eh 30 uses, or you're looking to use the same headset, we've got all his PC specs and streaming gear for you below. Just scroll down to check everything out.
Nick Eh 30's Stream Setup
Nick Eh 30's Gaming PC Specs
Nick Eh 30's Streaming Setup