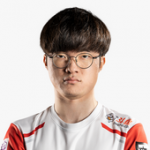 Inspired by Faker's League of Legends gameplay and want to know what gear he's using for his gaming rig?
Then check out this page! Below we've got the main PC specs and peripherals that Faker uses for gaming and recording YouTube videos.
Just scroll down or use the table of contents to fast track your way to a specific peripheral that you're interested in.