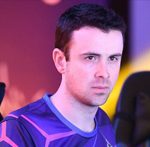 Full-time Twitch streamer and father. Mainly plays Fortnite. Currently on the Rogue stream team.
DrLupo's streaming room and setup is definitely something a ton of gamers would love to have.
If you're looking to get some of the same gear he uses for his streaming and gaming setup, then you're in the right place.
Below you'll find all the peripherals DrLupo uses for his gaming and streaming PC.
DrLupo Streaming PC Specs