Twitch is the world's most popular streaming platform, and millions of fans flock to Twitch to watch superstar streamers like Summit1g, Lirik, and xQc. But, Twitch is far from a man's game, and some of the most popular streamers in the world are beautiful women.
Some ladies have leveraged their beauty to become some of the biggest stars on Twitch, and whenever they're streaming, it's an event you don't want to miss. Today, we're going to take a closer look at the 19 hottest Twitch thots in the game right now.
Just so we're clear, we love the ladies of Twitch, and this article is in no way meant to disparage these hottie streamers. Some people see it as offensive, but really, the term Twitch thot is just a meme, and it's something the streaming community understands.
What is a Twitch Thot?
The term thot entered the cultural zeitgeist in 2012, and it was originally understood to mean "that ho over there." While the term was originally used to describe a sexually promiscuous woman, it's morphed over time, and it can mean many different things today.
In this context, a Twitch Thot is a beautiful female who is usually a professional streamer and isn't afraid to leverage their unique assets for more donations, tips, and paid subscriptions.
Not sure if you're dealing with a Twitch thot? Here are some telltale signs:
They're a beautiful woman
They dress in sexy and seductive outfits or costumes
They accentuate features like their breasts or butt
They have a fun and silly personality
They sometimes break or bend the streaming rules on Twitch
Sometimes they aren't especially good at gaming
The 19 Most Popular Twitch Thots
Without further adieu, in no particular order here's our list of the hottest and most popular Twitch thots in the streaming world.
1. Amouranth

As one of the most talked-about streamers in the community, Amouranth is one of the most popular (and sometimes controversial) superstars on Twitch. Amouranth, real name Kaitlyn Siragusa, is best known for her cosplays, ASMR, and IRL streams, and she's currently the 63rd most popular streamer on Twitch according to Social Blade.
Before she was a professional gamer, she owned her own business, providing popular Disney characters for children's birthday parties. While she's one of Twitch's most popular streamers, she sometimes runs afoul of the rules, and she's been banned for exposing herself on camera and violating the ToS on several different occasions.
Amouranth is also one of the many Twitch streamers with onlyfans if you're into that kind of thing.
2. STPeach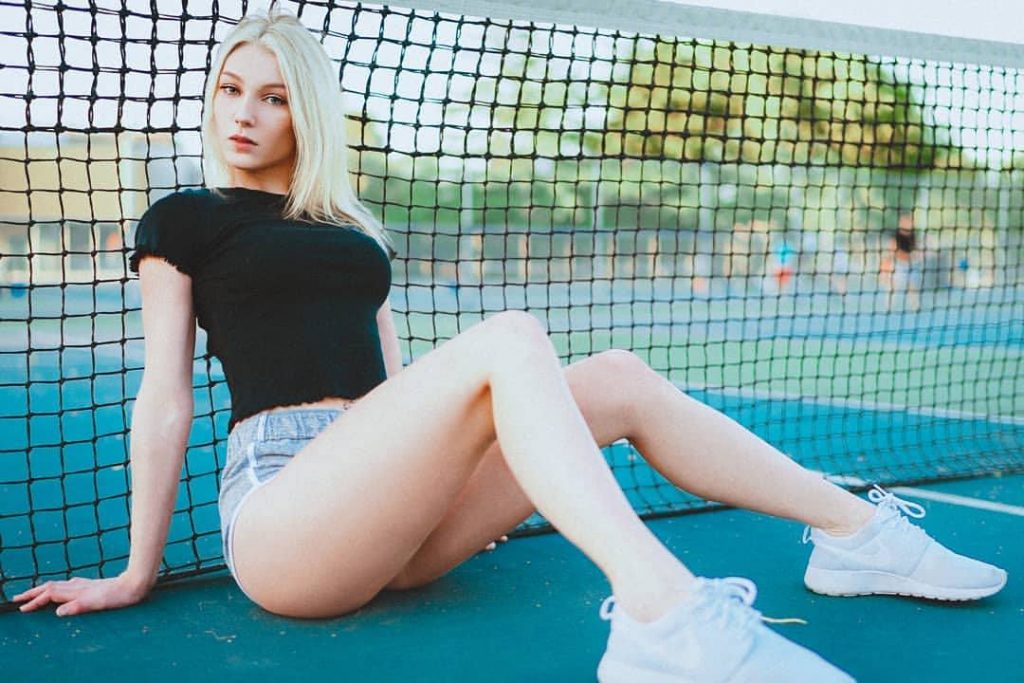 Lisa Vannatta, better known as STPeach, is another wildly popular Twitch streamer who is closing in on one million followers on the platform. She already has well over a million followers on Instagram. STPeach has been streaming since 2015, and she has a huge presence on practically every platform, which is no surprise as one of the hottest Twitch streamers.
STPeach was born in Canada but currently lives in Los Angeles with her husband Jay and her cats Leo and Alfred. When she isn't streaming League of Legends or Counter-Strike: Global Offensive, she's probably working on fitness vlogs or cosplaying.
3. Alinity

This veteran Twitch streamer has been in the game since 2012, and while she's wildly popular, she's also one of the more controversial personalities on Twitch. Alinity's Twitch handle is inspired by her most streamed game, World of Warcraft, and she's currently pushing 1.1 million followers on Twitch.
This Colombian born streamer has been temporarily banned before for exposing herself on one of her streams, and she's also well known for her polarizing feud with Youtuber PewDiePie that involved a copyright strike. She's also had a few streams where it seems like she may be mistreating her pets, which is a surefire way to attract some controversy.
4. Jaycgee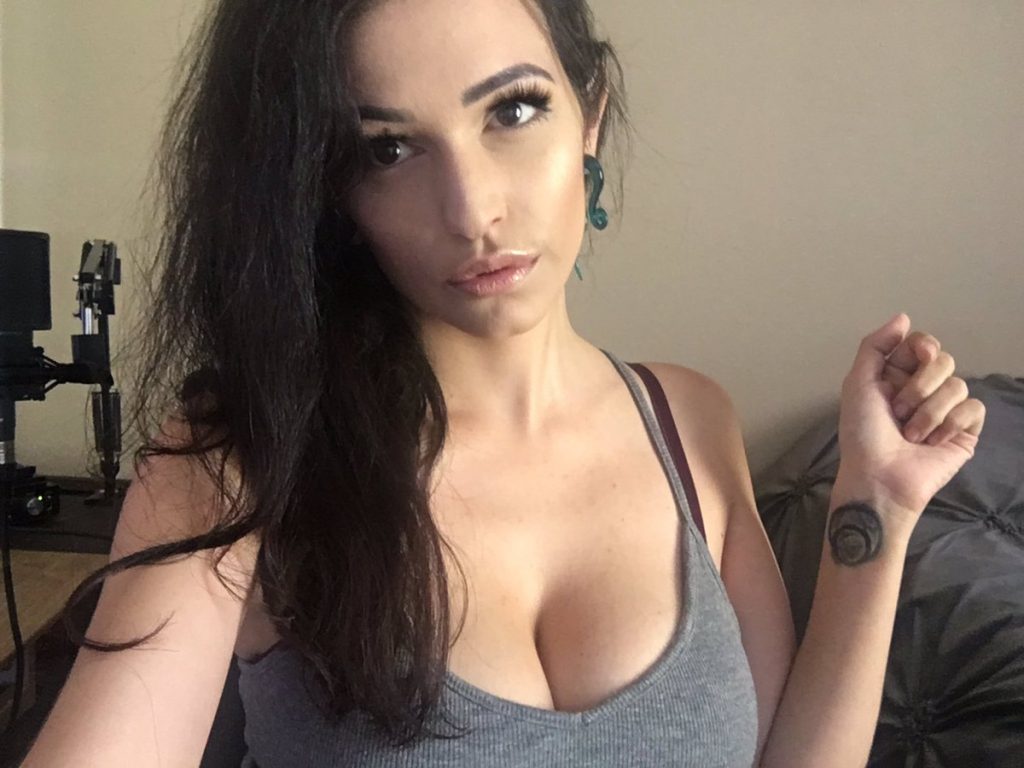 Hailing from the Big Apple, Jaycgee, real name Joelle Grieco is an Instagram influencer and professional streamer who is a rising star on Twitch. Before she was streaming professionally, she worked retail jobs at Abercrombie and Victoria's Secret, and she also worked as a model.
She spends a lot of her time on Twitch just chatting, and when she isn't hanging out, she's usually playing Raid: Shadow Legends, Mafia II, or League of Legends. She was born in Las Vegas, but she currently lives in New York with her Yorkie, Nidalee. Her cousin Richard is an actor who's known for his appearances on Conan O'Brien and A Night at the Roxbury.
5. Pink_Sparkles

Another Twitch star closing in on one million followers, Pink_Sparkles, has one of the most popular channels on Twitch. She also runs one of the most popular beauty and fashion channels on YouTube.
She has one of the most-watched Just Chatting commercials, and if she's streaming gameplay, it's usually League of Legends. Pink_Sparkles was once dating fellow streamer Asmongold, and she isn't afraid to stick up for herself and fellow female Twitch streamers who find themselves in the crosshairs of haters on the internet.
6. Kandyland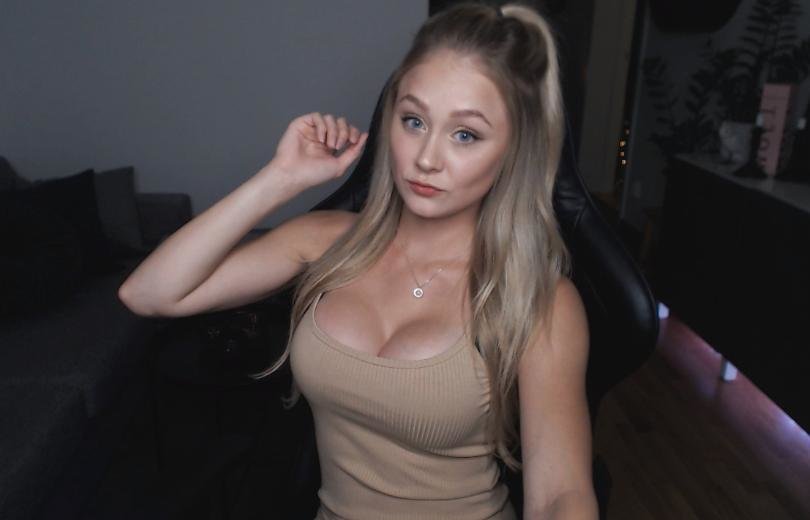 This blonde beauty hailing from northern Sweden is a Twitch partner with well over 300,000 followers to her Twitch channel. She's best known for her World of Warcraft and League of Legends streams.
Kandyland studied computer programming at University in Sweden and has said that she'd like to become a full-time programmer one day. Of course, with all the money she rakes in as one of the most popular streamers on Twitch, she may have put those dreams on hold.
7. MiaMalokova

Mia Malkova is an award-winning adult film actress from Palm Springs, California. She runs a chill stream, bouncing back and forth between variety gaming and just chatting.
She's also currently dating fellow Twitch streamer Rich W Campbell, co-founder of the popular streamer organization OTK.
8. Lily_Off_Valley

Although we do not know much about Lily, we can figure out a couple of things from her Twitch bio and streams. Lily is Russian and in the past she was a teacher, but now her main occupation is being a lingerie model.
It also seems that she finds Twitch to be an interesting hobby because she spends her time doing yoga, or just relaxing while chatting with her viewers in the Just Chatting category.
She also seems to be quite successful with Twitch considering that she managed to amass 17,893 concurrent viewers on April 1st 2021 according to TwitchTracker!
9. Kaellyn

Kaellyn is a French streamer that has a great passion for being fit. She is known for liking martial arts and playing games for her Twitch viewers. Although she might not be the best at gaming because of her studies in Math and Finance, she says she will quickly master being good at that as well!
Aside from her Twitch, Kaellyn also has a YouTube page with 10K subscribers, where she posts videos of her practicing martial arts and Q&A videos.
10. Indiefoxx

Indiefoxx, also known as Jenelle, is a famous streamer from the United States that is known for her Just Chatting streams where she does a lot of singing. She started her Twitch channel in 2017 and currently has 578K followers!
Jenelle has various other social media accounts like Twitter, Instagram, and even a YouTube channel where she also uploads a variety of videos.
As she pretty much says in her bio, she is streaming pretending to be an e-girl and doing silly stuff, but it is working out for her so why not continue doing it?
11. sukiyuki3

Sukiyuki or as she calls herself Suki Yuki Unicorn, is a streamer from Hawaii that does a lot of Just Chatting streaming and occasionally also plays games such as Overwatch, League of Legends, and Zelda: Breath of the Wild on stream.
Suki has a cute dog named Gerbil and two bald kitties named Beerus and King Tut that sometimes make their appearance on stream! She also has an Instagram account and a Twitter account where she shares a lot of photos from her daily life.
12. TheNicoleT

Nicole is a full-time streamer from Washington state, and is also on our list of hot tub streamers. She does a lot of cooking streams, plays games sometimes, and does a lot of Just Chatting streams where she talks to her viewers about random things.
One of the funniest clips involving Nicole was recorded while she was talking with her mom on her phone and was advised to keep her clothes on. The clip circulated on the internet for a while and brought many smiles to her fans.
Nicole is also popular on other social media like Instagram and Twitter.
13. evaanna

Ann is a Russian Just Chatting streamer that broadcasts her workouts and sometimes plays games on Twitch. Her birthday is on the 18th of January and she describes herself as a positive person that smiles a lot.
Besides her Twitch channel where she has 170K followers, Ann has an Instagram account, a YouTube page, and a Telegram group. She is very passionate about fitness, but also interested in drawing as seen on her YouTube page.
14. xoAeriel

Aeriel is a Twitch streamer from California that does a lot of variety streaming with Just Chatting and sometimes playing games like Call of Duty. She has 2 dogs, one being a Golden Retriever and the other is a Pitbull Boxer mix.
Besides her 2 dogs, Aeriel also owns 2 hermit crabs called Drogon and Khaleesi after the popular series Game of Thrones. Although she just started streaming on Twitch in March 2020, her channel already has 204K followers and is growing fast!
Besides her Twitch, you can check Aeriel's YouTube page, Instagram account, and Twitter account!
15. WhiteSpaa

Whitespaa, aka Cher (her full name is Cherwarut) is an active and consistent ASMR streamer on Twitch, hailing from Thailand.
16. kristinadaniellexo

Kristina is an ASMR streamer from Las Vegas, Nevada. She's 5'11 and is known for providing some of the best ASMR tingles on Twitch.
Some of her favorite games include World of Warcraft, GTA, and Overwatch.
17. reneesrealm

Brandy Renee likes to blend a bit of cosplay and ASMR for her Twitch streams. She's currently 27 years old, from Kentucky, USA.
She loves to game, hike, and has 3 cats and even a bearded dragon which you can often see on stream.
18. Malinkaa98

Malinkaa98 aka Alina primarily streams ASMR, sometimes mixing in IRL and dancing.
She's 5'3 and enjoys sporty activities like running and dancing, which you can see some of choreography on her Instagram.
19. FoxenKin

FoxenKin is an ASMR streamer, a yogi, and not a cat. She'll sometimes throw in some gaming streams every once in a while.
---
There you have it, our top 19 list of Twitch Thots for 2022.
Do you agree or disagree with our selections? Let us know who you'd add in the comments below!