The bigger Twitch becomes the more communities it attracts. And with the rise of the gamer girl and E-girl trends, female twitch streamers are becoming more popular.
But unfortunately, not all of them are treated equally. Some are just more successful than others, and you will be shocked to know that the discrimination is not because one has a more professional stream setup than the other, but rather because one is hotter than the others.
Here Are The Hottest Female Twitch Streamers
In this list you will get to know the 24 hottest female Twitch streamers, ranked in no particular order (that's for you to decide).
1. STPeach
Also known as Lisa Vannatta, She is a Canadian streamer, gamer and model in her 20's. Other than her streaming, she also seems to be a big hit on Instagram with more than 1 million and 700 thousand followers who love to see her day to day life, her relationship updates with her husband and basically anything she posts because she is that pretty.
Lisa also has a YouTube channel by the name "STPeach" where she posts about her relationship and her workout routines.
2. Jaycgee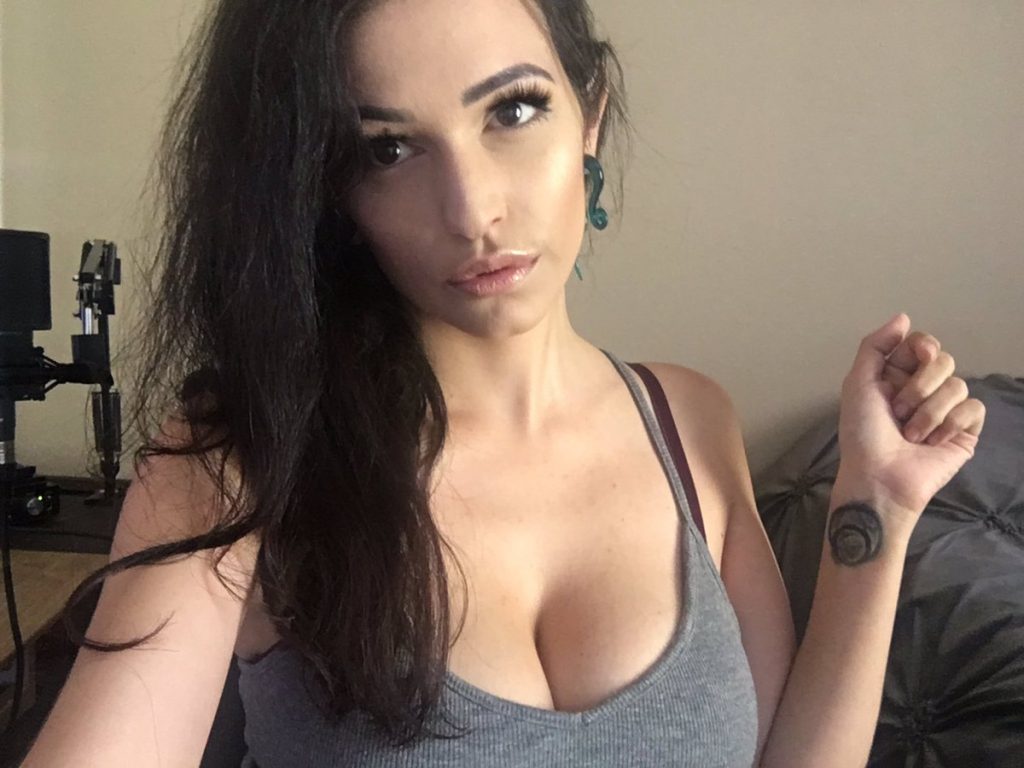 Joelle Grieco is a 28 year old American streamer with over 95,000 followers on Twitch. Her niche is more about fashion and lifestyle than gaming (which she occasionally does), her esthetic live streams and of course being hot has granted her fame on all the apps she ever uses.
The former professional model is also said to be the cousin of the actor Richard Grieco who played Detective Dennis is the famous 1987 TV show 21 Jump Street.
3. ItsSky

Real name Aiste, which translates to sky, the 25 year old Lithuanian streamer has gained over 193,300 followers on Twitch and more than 400 streamed hours. She said that was interested in gaming ever since she was a child and watched hours of YouTube videos about her favorite video games.
When she was a teen, she started uploading gaming video to her own YouTube channel. But Twitch sure has done her better, with estimated revenue of 8000 dollars per month from subscriptions alone.
4. WaterLynn

Water Lynn (real name) is a 23 year old streamer from the US. Water is all about showcasing her life style, she talks about fashion in her streams as well as beauty and travel.
Her Instagram has no shortage of followers since she has 124,000 followers. Her American/Asian appearance and her beautiful face and body have granted her the chance to be sponsored by various brands around the world.
5. Nikkibreanne

Nikki Breanne Wells is a streamer born in Dallas, she was and still is a true athlete, played Tennis, Golf, national level gymnastics and cheerleading. She started her career as a model then switched to the show business.
She began her acting journey in the TV hit How I Met Your Mother. She has recently played a supporting role in a movie called Vice alongside Bruce Willis and Amber Childers.
6. KandyLand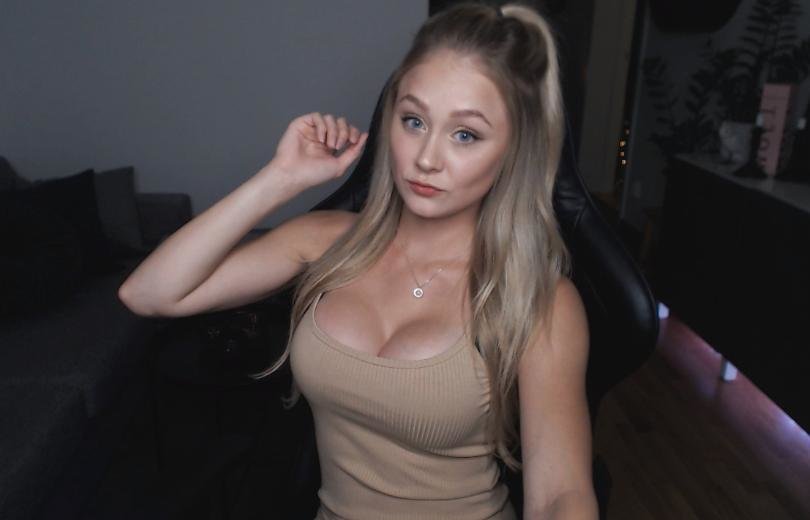 Also known as Emma Carlsson. Emma is from Pieta, Sweden and is 27 years old.
2 years ago Emma has kicked off her Twitch career with playing games like War of Warcraft and League Of Legends, and she has always voiced her opinions about how men mainly dominate the gaming community on Twitch and how she wants to change that fact.
7. KayPea

Kellsie Pelling, another Canadian streamer to make it on the hottest Twitch streamers list, has build her herself up since 2013. Kellsie in one of the most skilled League of Legends players out there, since she had an early start in 2013 to her career, she has learned to perfect her craft more and more.
But skill is not the only thing she had an early start on, she also a huge fanbase of 769,000 followers on Twitch.
8. Amouranth

Kaitlyn "Amouranth" Siragusa, one of Twitch's highest-profile streamers, has begun streaming on Twitch rival Kick after inking a $100 million, non-exclusive deal with the platform.
She began her channel in 2016, and when you look like Amouranth, you instantly gain popularity, her style of streaming is more about cosplaying famous characters, ASMR and mostly in life or vlog style life streams.
She has gotten herself in a lot of drama when in 2019, as she was having an ASMR stream, her skirt rode up "accidentally" revealing herself to everyone watching, this of course did not pass the Twitch rules so she got banned.
Amouranth is also the most popular hot tub streamer on Twitch.
9. CinCinBear

Popular Twitch streamer CinCinBear aka Alicea is a 27 year old streamer from the US. She is mainly a gaming streamer. In 2019 she got banned from Twitch because she wore a sports bra which did not sit well with Twitch terms of service.
This was not the first time she was warned or banned altogether from Twitch for her clothing choices.
10. Taymoo

Taymoo is also a gaming streamer who is known for her World Of Warcraft streams as well as other games like Counter Strike: Global Offensive.
With more than 110,000 followers on Twitch, Taylor Napoleon has net worth of over 300,000 dollars earned through years of successful streaming.
11. Lilchiipmunk

27 year old Caroline is another League Of Legends female streamer.
Although her clothing choices are questionable and barely make it to the Twitch Terms of Service, her fun streams and of course hot appearance have granted her hundreds of thousands of followers, raising her net worth to 200,000 dollars and catching the eye of sponsorships seekers.
12. Melina

Melina Goransson is a Swedish 22 year old social media personality; her channel is mostly about chatting and sharing her experiences about life and relationships.
Her ease of communication and good personality as well as her looks (of course) has added hundreds of thousand followers to her channel. If Twitch wasn't enough for you, you can also find her on Instagram with more than 94,000 followers.
13. Djarii

Sophia White is a 26 year old British streamer who is well known for her body art and overall artistic esthetic which makes sense as she has a BTECH degree in Art and Design from South Downs College is Portsmouth.
Her channel revolves around games as well just as World of Warcraft. Sophia is known to be the girlfriend of SCO, the founder of the Method organization as well as being a member in it. This organization is one of the biggest Esports organization with teams, World of Warcraft guides, videos, streams and news.
14. Meowko

Meowko is a popular Twitch star/channel who has over 73,284+ followers. The channel has 175,749 hours+ and 403 hours+ streamed hours. The Japansese streamer shares all kinds of content, mainly about travelling around the world.
In addition to travelling, she shares her day to day events like cooking or bowling. Her recent bit of tea is when she was in Amsterdam and she was banned from streaming or filming in the red-light district, which she did not know was illegal in Amsterdam.
15. DizzyKitten

Brandi is an American 28 year old streamer from Arkansas. Her channel is known for her Counter Strike: Global Offensive gameplays which have caught the attention of viewers and granted her half a million followers.
The streamer doesn't seem to share a lot about her day to day life on Twitch, but her outgoing personality and likability have gotten her to the net worth of 600,000 dollars and partnership with the website.
16. DeerNadia

Nadia is a 29 years old American streamer and Youtuber who is half Italian and half Venezuelan. She's another League of Legends and Hearthstone: Heroes of Warcraft player on Twitch with popular gameplays.
After a while of streaming Hearthstone, she started to diversify her channel with more day to day content and she also has the weekly habit of movie night streams. Later on she went to play other games like Teamfight Tactics and The Bunker.
17. Alinity

Natalia Mogollon is a 32 year old streamer from Colombia. Despite her attempts at making her channel about gaming (she even joined Esports), Alinity is known for other kinds of content. She got banned multiple times for wardrobe malfunctions; she got her most recent ban after she "accidentally" showed her nipple on live stream.
That kind on racy content is not at all new to her since her career is based on dancing around Twitch's nudity rules. Which explains why she's on our list of Twitch streamers who have OnlyFans.
She gained a lot of negative traction after viewers saw her abusive behaviors towards her cat and after she admitted on live stream her intentions of copywriting the famous youtuber "pewdiepie" and had a heated argument with Ninja. Both of the influencers' fanbases did not like it one bit.
18. InvaderVie

The 30 year old Canadian streamer has never said her real name. She comes from Portuguese and Ukrainian descends. You can't really pin down her content or what it is, but it seems like she spends most of streaming time either playing video games, singing or playing her Ukulele.
Although Thighranosaurus Rex was famous on Twitch, she has never been mentioned outside the streaming community until one of her streams went viral in mid 2020.
The streamer talked about how she has no regard to the current pandemic that is happening and is seen calling a viewer lazy because they don't want to donate his/her hard earned money on her.
The aftermath was not in her favor since she has been called the most entitled streamer of all time. Sadly, InvaderVie will always be the one who wanted people to give her their money during an epidemic.
19. ImJasmine

Jasmine is a Vietnamese streamer and Youtuber with more than 90,000 followers. Her content is based on travelling and IRL streaming (in real life). Sadly, with IRL streams, you never know what you are getting into; recently in her Japan stream a man was seen harassing her.
The perverted man was visibly seen in the shot hovering around her and went on to grope her. She has explained the details from her point of view on her Twitter.
This wasn't the first time she was subjected to harassment, as she previously have streamed after a horrifying event where she saw a man following her to her apartment complex and he rushed to go into the elevator with her, luckily she managed to close the elevator door and reach her apartment safely.
20. ChloeLock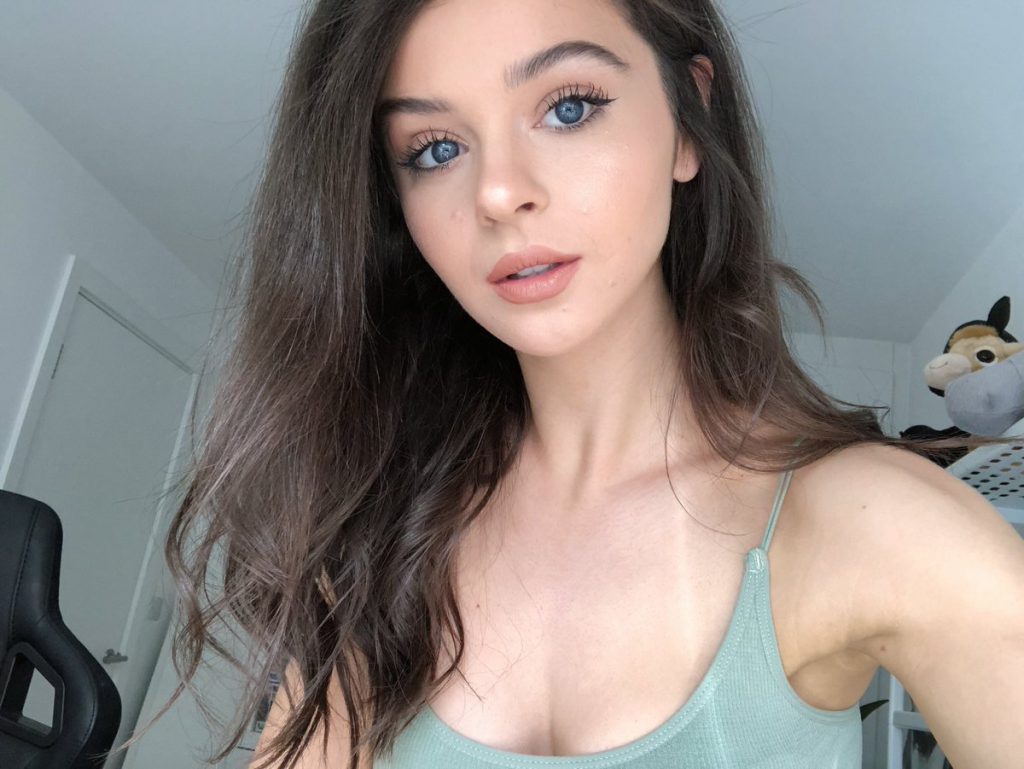 Chloe Lockley Middleton is a British streamer and model. She got her first kick start after she appeared as a finalist on the eleventh season of Britain's Next Top Model.
After the season ended she headed to Twitch to stream while playing her favorite game Counter Strike: Global Offensive which got the viewers to like her even more because they felt like she wasn't only about her looks, she actually is likable and smart.
At the age of 22, Chloe has the net worth of 1 million dollars and her wealth is growing by the day with sponsorships and traction.
21. Valkyrae

While not technically a Twitch streamer anymore now that she streams on YouTube, Valkyrae (aka Rachell Hofstetter) has rightfully earned her spot on the list.
Valkyrae – part Filipino and German – was the first female content creator for the esports team, 100 thieves, and now more recently was announced as one of the co-owners amongst other popular ex-Twitch streamer, now YouTuber, CouRageJD.
22. Pokimane

As one of the most popular streamers Twitch, you're already well familiar with streaming powerhouse, Pokimane.
Pokimane (aka Imane Anys) is a Moroccan-Canadian with plenty of achievements since her streaming career started back in 2013, including Shorty's Best Twitch Streamer of the Year, and a featured honoree in Forbes 30 under 30 under the games category.
23. TinaKitten

Recently surpassing 750,000 followers on Twitch, TinaKitten is a South Korean streamer who streams a variety of games as well as art.
For the most part Tina stays under the radar as far as consistent content creation goes.
24. Sydeon

Sydeon aka Sydney is a variety streamer who started at the beginning of 2019 and has reached over 250,000 followers.
She is half black (West African descent) and half white (Swedish) with a degree in nursing, and loves anything sci-fi related.
The 24 year old streamer is a self-proclaimed chatterbox who also puts together some great cosplays which can be found on her Instagram.
And that wraps up our top 24 hottest female Twitch streamers for 2021!
Feel like we missed somebody? Let us know in the comments below.