Sometimes, you just need to be able to download your Twitch clips so that you can make additional content to promote yourself with. Other times, you just want to be able to get your clips to make even more helpful content for your community.
Regardless of your reason for needing your clips, there are multiple ways for you to get them using a 3rd party Twitch clip downloader or through Twitch itself. Read on below to find out how!
How to Download Your Clips from Twitch
Quite some time ago, the Twitch team accidentally removed the feature for you to download your own clips straight from their website.
However, during their recent changes to the streamer interface (or what they call the 'Creator Dashboard'), they have reinstated this ability. You can now download your own clips from Twitch once again!
Here is the process, just to help you out.
Check out this guide if you're trying to figure out how to clip on Twitch.
Navigate to Your Creator Dashboard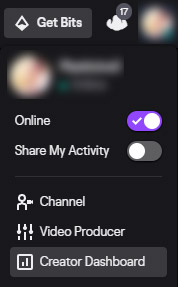 The first thing that you need to do is to go to Twitch on your browser. Log in to your account, if you haven't already.
Once you are logged in, click your profile picture/icon on the top right corner of the Twitch website. Clicking it will open a drop-down menu. From there, click on the Creator Dashboard link.
Go to Clips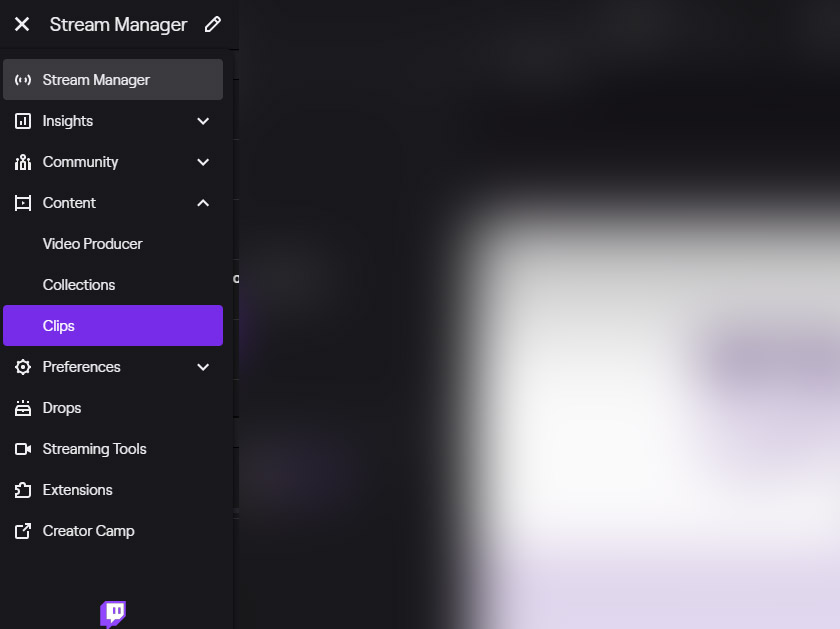 From your Creator Dashboard, click on the hamburger menu (the three dashed lines) next to Stream Manager. You can find this menu on the top left of the page.
Once the drop-down menu is open, click on Content, then finally, click on the Clips link.
Download Your Clip


From this interface, you can navigate to the clip you want to download. It can be a clip that you have created, or it can be clips of your channel that others have created. You can navigate by ticking your preferred option on "List View." This is to the right of the clips interface.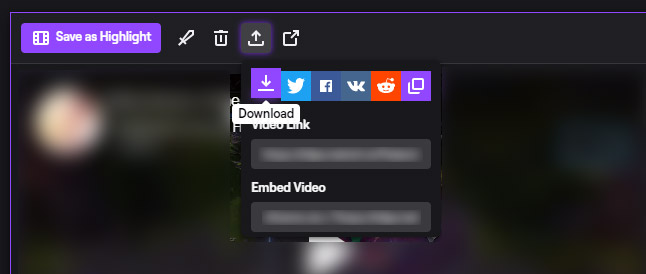 Once you have found the clip you want to download, click on it. This will show you the clip itself, as well as various options you have as a creator. Click on the Share icon. From there, you will be able to download your clip. And there you have it!
How to Download Twitch Clips with Other Services
There may be times where you might want to download some Twitch clips from another channel. Or, you may just want an easier way to download the clips without having to fuss with the Creator Dashboard on Twitch. If you'd rather use a different method of saving your clips, here are a few services you can use.
It's worth noting that most of these websites offer the same service, so you can choose whichever one you'd like to use and you would get basically the same results.
Clipr.xyz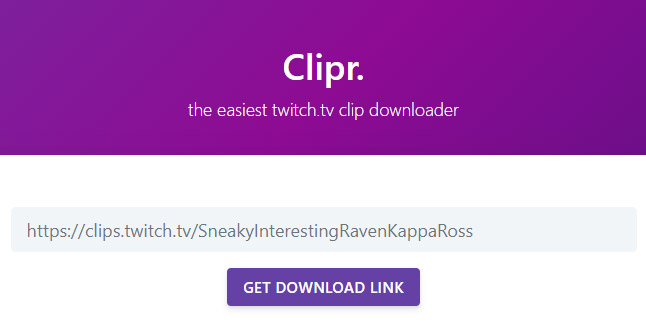 Using Clipr is easy. Simply navigate to their website, then enter the link of the Twitch clip you want to download in the text field. Click on Get Download Link, and it will take you to this next page below: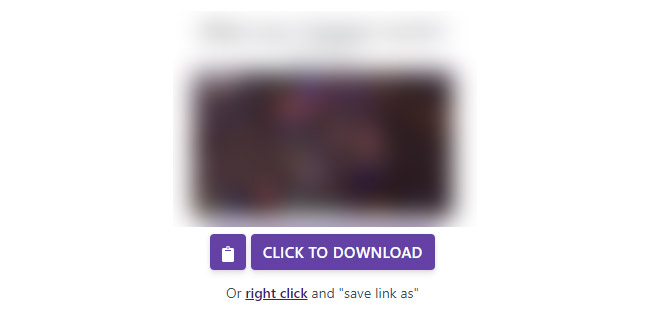 All you need to do from here is to click on the button to download your clip!
Bonus: If you want to download a full Twitch VOD (video on demand), you can do so as well through Clipr's new and improved video downloader feature.
Clip.ninja
Another service that you can use is Clip.ninja. This website actually has a Chrome extension, if you would like to use it instead. The Chrome extension can be rather useful if you know you'll be downloading clips quite often.


Using the Clip.ninja service is extremely easy. They even have instructions to make your life easier:


So in essence, you simply need to paste the Twitch clip link into the text field and hit submit. When you do, you'll be taken to the page from which you can download your clip.


It's worth noting that Clip.ninja offers additional features, such as providing you with a JPG of the thumbnail. They also offer easy conversion to mp3, if you only want the audio from the clip.
Snipaclip.com
Another service that offers its own Chrome extension is Snipaclip.com. If you would like to use an extension, you certainly can try theirs. Unfortunately, their website is not so intuitive, so here is a quick walk-through on what you need to do.


Downloading your clip from Snipaclip is easy. Unfortunately, this service is not the best if you would rather keep the clip to yourself since the website does make the clip accessible to the public on Snipaclip.


To download your clip, navigate to "URL" on the drop-down menu at the top of the screen. This will allow you to enter the URL of the clip you want to download. Once you have entered the URL, click on the icon to proceed. This will take you to the page from where you can download the clip.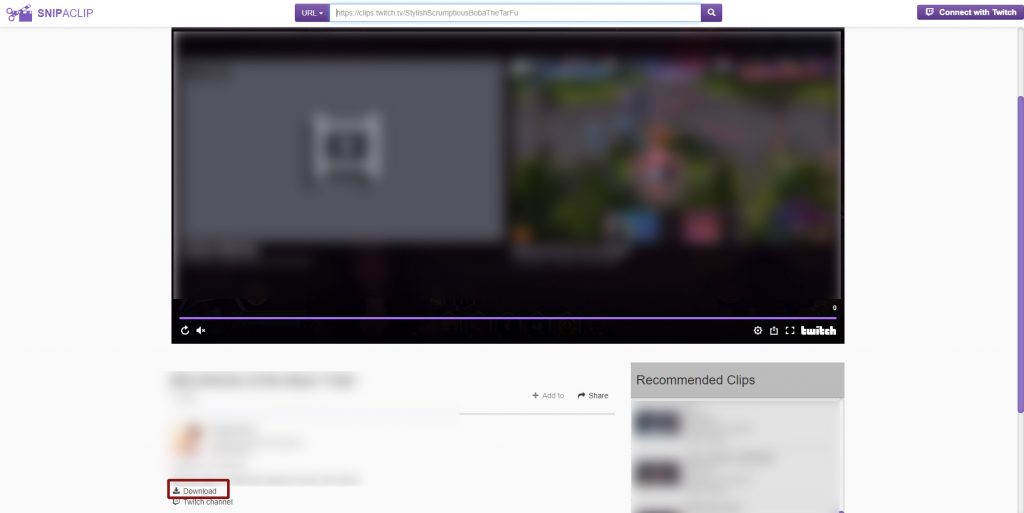 Simply click on "Download" underneath the video preview.
Clipsey.com
Last but not the least is Clipsey. This website is really easy to use, thanks to its intuitive interface. All you need to do is go to the website.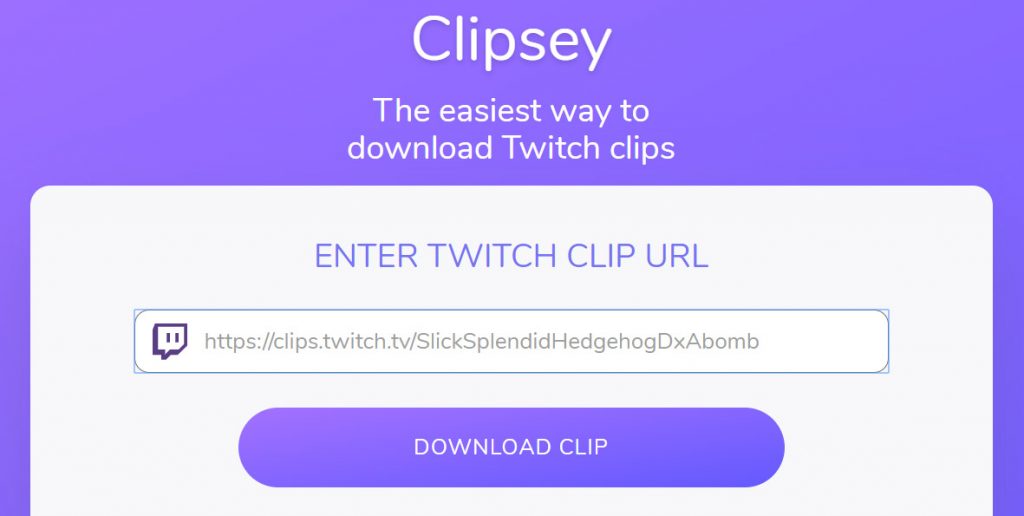 Once you are there, enter the clip URL you want to download, and clip the button to proceed. Then, you can download it from the next page!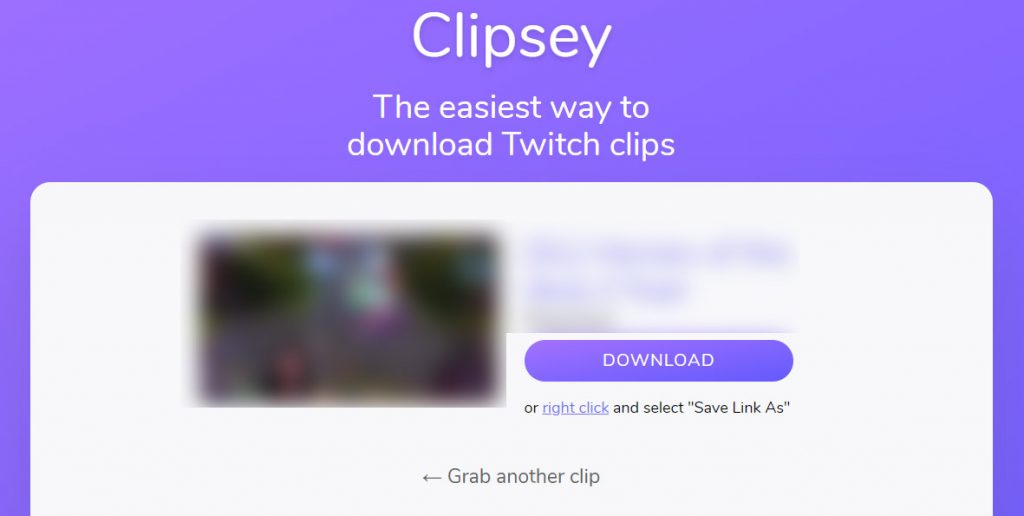 And there you have it – all the methods you could use to download your Twitch clips!
Thanks for stopping by! We hope this guide helped you figure out how you can download clips from Twitch.
Which method did you find best suited your needs? Let us know in the comments below :).