If there is ever a moment you want to remember during a stream, you can immortalize it using the "Clip" feature.
Clips are short videos featuring moments during a stream that have been selected by you or your viewers.
This feature is handy for keeping track of funny moments, amazing plays, rewinding a Twitch stream, and all sorts of memorable moments you wouldn't want to forget. You can make clips of your own channel or of others' channels.
In this guide, we will help you figure out how to make clips on Twitch so you can keep memories forever.
Creating a Twitch Clip on a Computer
Capturing a clip on Twitch is as easy as following the steps below.
Remember that clips can be as short as 5 seconds and as long as 1 minute. Plan accordingly!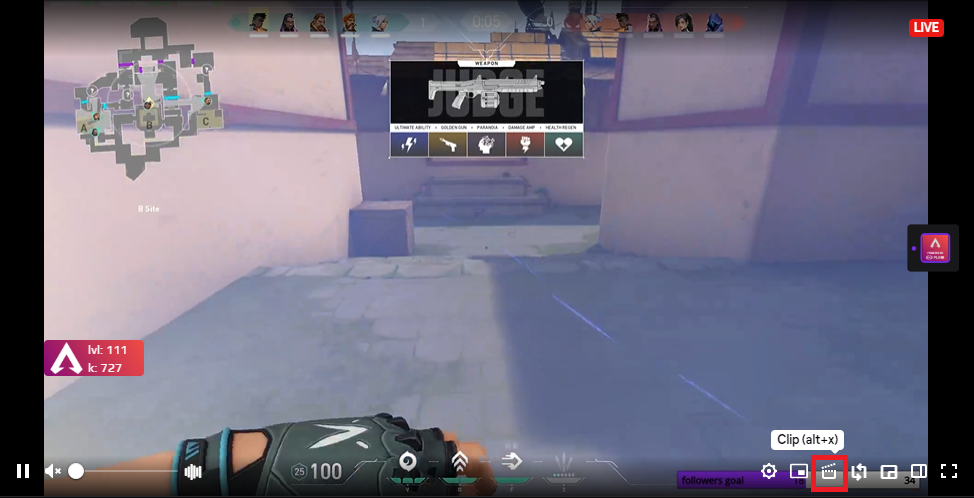 On the stream you are watching, locate the "Clip" icon. Alternatively, you can use the commands:
Alt + X on Windows
Option + X on MacOS
Once you have clicked the icon or used a command, a new tab will open in your browser.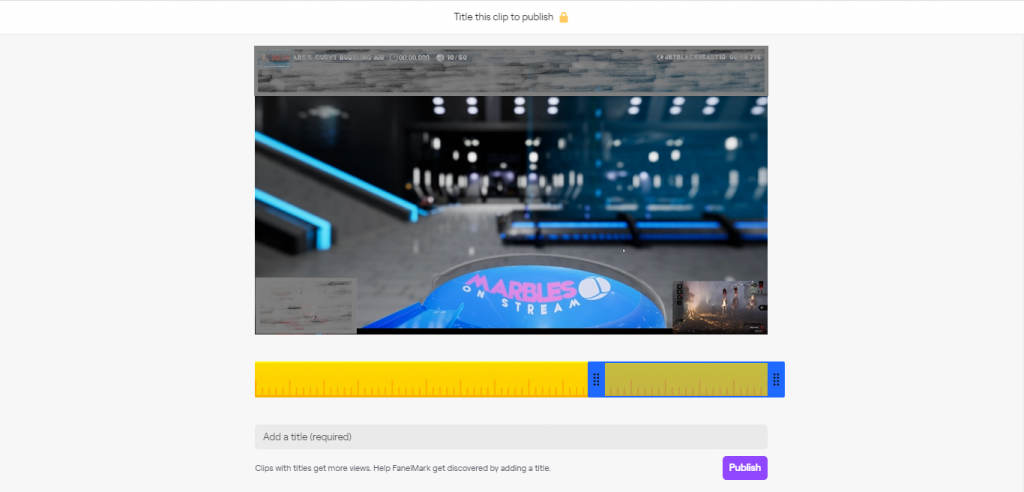 Once the Clip page opens, you will be given a field into which you can enter the clip's title. You will also get a yellow bar which determines the segment to be included in the Clip.
Move the selection slider until you get the segment you prefer. When you're happy, you can click "Publish." And that's it!
Note: You can also make clips from your videos-on-demand (VODs). The process is the same.
Creating a Twitch Clip on Mobile
It is also possible to create a Twitch clip on mobile devices.
On iOS:
Tap your screen during the live broadcast (or in the VOD or highlight) to bring up the options available. Tap the icon for Share, then tap on "Create Clip." Proceed to make the clip the same way you would on a computer.
On Android:
Tap your screen during the live broadcast (or in the VOD or highlight). Tap the Create Clip icon and proceed as you would on a computer.
How to Share Twitch Clips
Now that you have learned how to clip things on Twitch, the next thing to do is obviously to share that clip! It is really easy to share your clips once you have created them.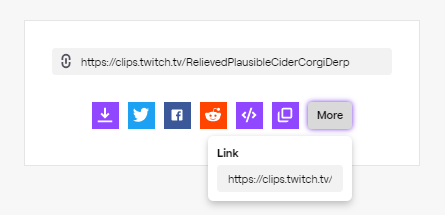 Upon the creation of your clip you will be taken to a preview page. There, you will also be met with a share box where you can do things like download the clip, get the clip link, or share the clip to various social media.
If you are wondering how to download Twitch clips, it is as easy as clicking the first icon in the box above.
How to Delete Twitch Clips
If for any reason you want to delete Twitch clips, the process is easy as well. You can delete clips that you created yourself and clips that other people have created of your channel. To do so, simply navigate to Creator Dashboard > Content > Clips.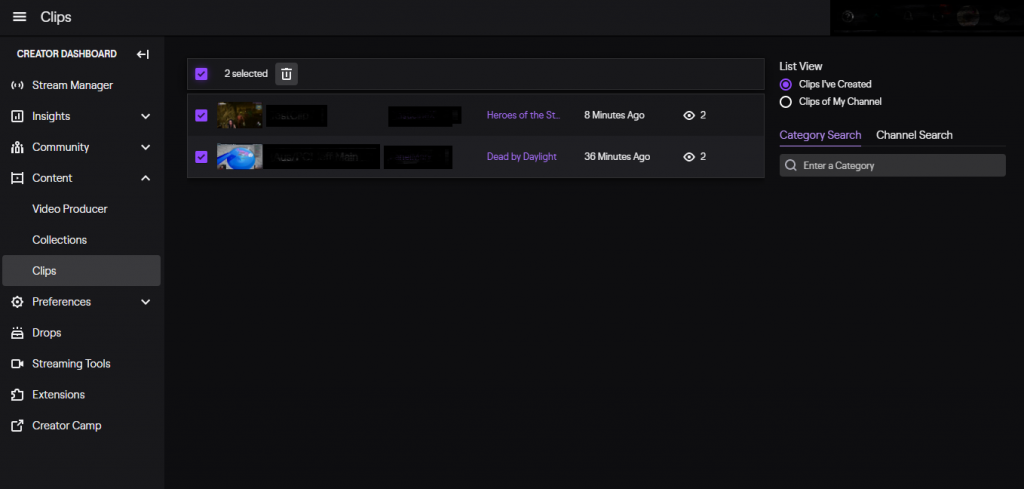 Tick the boxes of the clips you want to delete and click the garbage can icon – that's it!
You can navigate between clips you created and clips others created of your channel through the list view on the right hand side.
Now you're all set to clip the most funny and epic moments on your favorite streamers Twitch channel!
While you're at it, share your most recent clip in the comments below so we can all see it :).