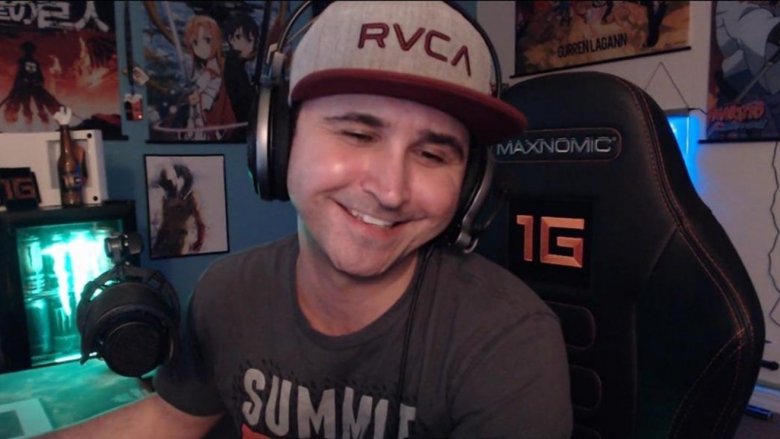 Summit1g has been in the gaming circle for a few years now. Anyone who is familiar with Counter-Strike will have heard of Summit1g. But while the name is constantly spoken of and the man keeps accumulating followers, little is known of his journey and where he comes from.
The following article is a brief introduction to Summit1g, dealing with basic questions about his personal and professional life. To begin with, you can find out about where comes from, how he started his career and then go on to the bigger questions of how much he earns from his gaming career.

Who Is Summit1g?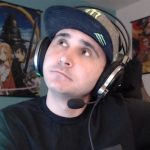 Summit1g is an American Twitch streamer, YouTube personality and professional gamer who shot to fame playing the first-person shooter Counter-Strike: Global Offensive. While he has now retired from professional CS: GO, he played for the recreational teams A51 and Team Mythic.
Since March 2017, Summit1g has switched to streaming PlayerUnknown's Battlegrounds. Other than specializing in these two games, Summit1g also frequently streams other games, like Escape from Tarkov, Fortnite, GTA V, DayZ and Sea of Thieves.
What Is Summit1g's Real Name?
Summit1g, as you may be well aware already, is an alias for Jaryd Russell Lazar. Lazar was born in Orange County, California, United States, on April 23, 1987. He is part Hungarian and is said to have a younger brother, though not much is known of his family.
What Has His Career Graph Been?
Summit1g began streaming full-time in 2012. According to sources, his previous job was that of a customer service representative for Time Warner Cable. He launched his YouTube channel in 2013, where he would frequently post videos of him streaming Infestation: Survivor Stories, previously known as War Z. He also posted videos of him streaming CS: GO. It was only in that year that he began competing professionally in CS: GO events.
A typical streaming session attracts about 20,000+ concurrent viewers on his Twitch profile. During the CS: GO ECS qualifiers with Team Mythic, his stream attracted a record 90,000 live viewers.
How Old Is Summit1g?
Born on April 23, 1987, Summit1g or Lazar is 31 years old.
How Many Twitch Subscribers Does He Have?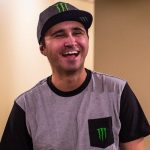 Now, let's get to his main bread and butter. Summit1g is best known as a Twitch streamer. Summit1g has over 45,000 subscribers and the numbers are only growing. He has over 3,000,000 followers on Twitch alone.
His profile ranks #6 among the Top 500 Twitch Streamers, as of January 2018, surpassed by Ninja, another streamer who ranks at the top.
Where Does He Live?
Summit1g currently lives in Colorado Springs, Colorado, United States. He was married to longtime girlfriend and fellow streamer, Desirae, from 2013 to 2016. Since their split, Summit1g has been linked with another streamer, lilchiipmunk (Caroline).
What Is His Net Worth?
Summit1g's approximate net worth is approximately US $1.5 million. Other than his earnings from Twitch and YouTube, which his main source of revenue, he also has a partnership with Monster Energy, Corsair Components, Audio Technica and CyberPower PC, all reflected on his Twitch profile. He also sells his official merchandise, t-shirts, cups, hoodies, hats, backpacks, etc., which is manufactured via Design by Humans. He is also known for his charity work with non-profit Gamers Outreach Foundation.
Since Summit1g is a Twitch streamer full time, he is also open to donations. A message on his Twitch profile reads: "I do this as my full time job so donations are very much appreciated, but will never be asked for. If you do decide to donate, please remember that they are non-refundable. Thanks for the support my dudes [sic]."
How Tall Is Summit1g?
Summit1g is a strapping, part-Hungarian young man. He is 5ft 6 inches and has an amiable, warm personality, which attracts a lot of his viewers.
What Are His Other Social Media Platforms?
Other than Twitch and YouTube, Summit1g interacts with fans on several other social media platforms too. The following are his social media handles:
Twitch: https://www.twitch.tv/summit1g
YouTube: https://www.youtube.com/user/summit1g
Facebook: https://www.facebook.com/summit1g
ESEA: https://play.esea.net/users/70760
What Streaming Software Does Summit1g Use?
According to his Twitch profile, Summit1g uses Open Broadcaster Software (OBS). Among Summit1g's stream setup, he uses:
● Mouse: FinalMouse Ultralight Sunset; CODE: SUMMIT1G
● Headset: Audio-Technica ATH-ADG1X
● Keyboard: Corsair Gaming K70 RGB RAPIDFIRE
● Mic: Audio Technica AT2035
● Mixer: BEHRINGER XENYX X1204USB
● Mouse Pad: 1G MOUSEPAD
● Monitor: ASUS VG248QE 24-inch 144hz 1ms
● Capture Cards: Elgato HD60 Pro
● Webcam: Logitech HD Pro Webcam C920
What Time Does He Stream?
While there is no fixed time of streaming, he generally streams on all days of the week excluding Thursday. Generally, he starts streaming at 3 pm EST. When asked, however, Summit1g is non-committal about his streaming schedule and simply says, "I don't know".
Other Trivia
So far you have learned about Summit1g's career and Twitch profile. But there is some trivia about him floating around the internet, which you may or may not want to take with a pinch of salt!
It is said that Summit1g's worst fear is being buried alive, followed by brown recluse spiders (the latter is surely a rational fear).
Another interesting piece of trivia is that way back in high school, before all this fame from being a professional gamer, Summit1g used to draw the map of CS dust map on a paper. He also used to create strats which he and his friends could use in-game! So this dream has been forming for a long time!
Final Thoughts
So that was all you needed to know about Summit1g. His career has really been a testament to the fact that if you strive on with what you feel passionate about (even if others around you do not encourage you), the fruits will eventually be sweet.
Being a professional gamer would not have been a regarded profession until even a few years ago. But today, Summit1g has one of the largest followings on Twitch and experiences the love of so many fans! Surely a life worth experiencing.

Other Streamer Bios
Here are some other facts and bio's of other streamers you'll find interesting: