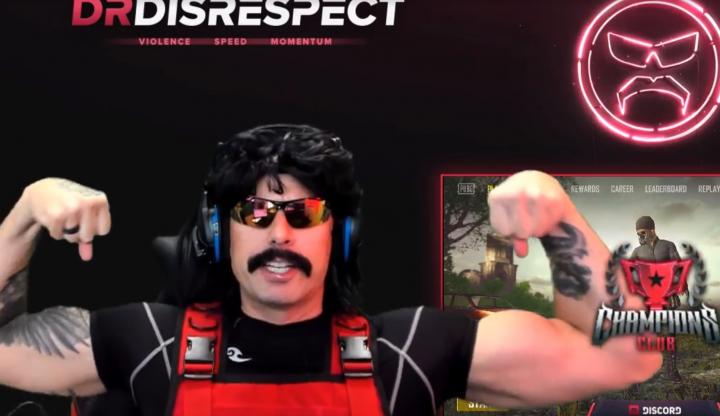 Dr DisRespect is an oft-uttered name in the gaming and streaming world. The quirky character, with a vibrant personality, wry humor and wit has taken the internet by storm for the last few years.
Anybody who has ever played battle royale video games will be familiar with this name. But what is the story behind Dr DisResepect? This article delves right into those questions.
Who Is Dr DisRespect?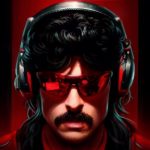 Dr DisRespect is an American Twitch streamer and internet personality, best known for streaming and playing battle royale video games, like H1Z1, Call of Duty: Black Ops 4 and PlayerUnknown's Battlegrounds.
Dr DisRespect has been in the streaming and gaming scene since 2010. What began as a recreational YouTube channel among friends gave wings to a full-time gaming and streaming career.
What Is Dr DisRespect's Real Name?
Dr DisRespect's actual name is Herschel "Guy" Beahm IV.
The character Dr DisRespect emerged when he was playing Halo 2 on the Xbox. The console supported proximity voice chat where the players could interact with each other live and in real time. Since Beahm was extremely skilled at the game, he decided to take on a "dominant character".
Hence, the name 'Dr DisRespect', as he was quite good at the trash talk and also had the skills to back all that talk up. In the end, it's all in the spirit of the game and is only a character he is playing. In real life, there's very little chance Beahm is anywhere close to the character he is so known for.
Dr DisRespect's Streaming Set Up
Check out our other page to see everything Dr DisRespect uses for his streaming setup.
More about Dr DisRespect's Character
Another thing Beahm's character is known for is his distinct look. Dr DisRespect streams while wearing a dark mullet, sunglasses and a mustache. The look adds to the character of Dr DisRespect and shows Beahm's dedication to the character.
Dr DisRespect has an entire story arc and is not simply a funny or attractive character. The reason, perhaps, for Dr DisRespect's internet fame is the storyline and details that go into building that character.
What Does Guy Beahm Look Like?

While we know what Dr DisRespect looks like, what does the man who plays this famous character look like in real life? Outside of the look of the character, Beahm is a well-built Caucasian male. He is 6 feet, 8 inches tall and looks like someone who works out and takes care of his body.
Where Did Guy Beahm Study?
While not much is known of Beahm's personal life, where he lives and where he was born, it is, however, known that he went to college in California State Polytechnic University — Pomona.
He graduated in the year 2005. Soon after he graduated, he joined a company called Sledgehammer Games as a community manager. Over the years, he rose the ranks and by 2012, he had become a level designer. It was at this company that he built his foundation as a professional gamer and entertainer in the streaming world.
How Did Dr DisRespect's Career Pan Out?
Not many know that during his stint at the gaming company, Beahm actually contributed to designing games like Call of Duty: Advanced Warfare. Naturally, a person who has been on the other side gets an edge over other gamers who are good at playing but have not had coding and designing experience the way Beahm did.
As a multiplayer map designer, he was able to work on maps like "Horizon", "Recovery", "Instinct", "Slideshow", "Ascend", "Quarantine", "Solar", etc. This kind of behind-the-scenes experience allowed Beahm to gain a lot of respect in the gaming community and boosted his personal skills as a gamer too.
In 2010, while he was still working at Sledgehammer Games, he started his Twitch and YouTube channel. Getting followers almost immediately was not as hard, as his distinct look and personality were an immediate magnet. In 2012, however, Beahm decided to temporarily retire Dr DisRespect and focus on other aspects of his work.
Three years later, Dr DisRespect came to the fore full time and his Twitch subscriber count has only been growing since. With 3,036,280 followers, Dr DisRespect is ranked #11 on the Top 500 Twitch Streamers list.
How Old Is Dr DisRespect?
Born on March 10, 1982, Dr DisRespect or Guy Beahm is 36 years old.
Who Is Dr DisRespect Married to?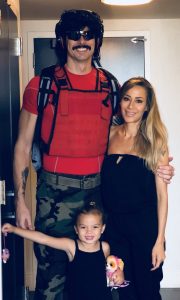 While not much is known of Dr DisRespect's personal life, he has been married for a few years and has a daughter with his wife, Alana. His wife appears occasionally in his stream and also accompanied him to the 2017 eSports Industry Awards.
On his Instagram profile, Beahm frequently posts photos of his wife and child. He also appears in these posts, without the Dr DisRespect get-up.
Beahm has also had a tumultuous personal life. In an emotional post on his YouTube channel in 2017, Beahm admitted that he had been unfaithful to his wife and was taking some time off from his stream to focus on their relationship. While the video is now unavailable on YouTube, the couple seems to be going strong since that rough patch.
Dr DisRespect Social Media Handles
The following are the social media handles Dr DisRespect is active on:
Twitch: https://www.twitch.tv/drdisrespect
YouTube: https://www.youtube.com/user/DrDisRespect
Twitter: https://twitter.com/drdisrespect
What Is Dr DisRespect's Net Worth?
Now, let's talk numbers. Dr DisRespect's net worth is estimated to be anywhere between $190,000 to $500,000. While his main source of revenue is Twitch and YouTube, Beahm also sells his own merchandise under the name "The Champions Club".
He also has partnerships with brands such as Gillette, G Fuel Energy Drink and Turtle Beach.
Final Thoughts
So that was all you needed to know about the "Guy" behind Dr DisRespect. More than a professional gamer, Dr DisRespect is regarded as an entertainer in the world of streaming.
In fact, ESPN once described him as a "WWE character in the competitive gaming world". That description alone sums up what Dr DisRespect is all about.
Other Streamer Bios
Here are some other facts and bio's of other streamers you'll find interesting: