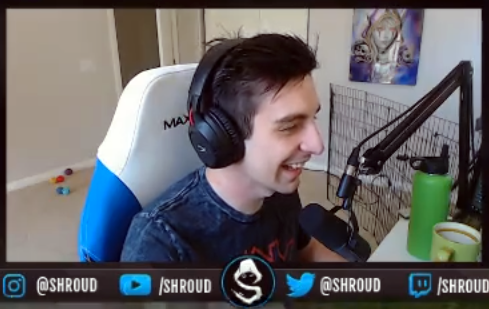 Unlike his name, there is nothing covered or veiled about Twitch streamer, Shroud. He is a bonafide internet star and very much in the public eye.
A 20-something Canadian boy has taken the internet by storm just by playing his favorite video games passionately.
You may have thought playing PlayerUnknown's Battlegrounds through the weekend was unproductive in retrospect. But when you hear how much money Shroud pulls into his bank account by doing exactly that, 12 hours a day, seven days a week, you will be forced to rethink.
Don't be swayed, however, not everyone can be Shroud. There are many factors that go into making him the third-most followed streamer on Twitch.
But what is Shroud doing that sets him apart from his peers? The following is a quick introduction to the internet's newest gaming sensation.
Looking for his streaming and gaming PC specs? Click here to see Shroud's PC setup.
Who Is Shroud?
Let us start right at the beginning – who is Shroud?
Shroud, aka Michael Grzesiek, is an online gamer and internet personality, best known for playing PlayerUnknown's Battlegrounds, Counter-Strike: Global Offensive and Call of Duty Black Ops 4: Blackout.
He is one of the most popular streamers on American streaming platform Twitch and is fast gaining more followers and subscribers every day. He has the third highest followers on Twitch, as of November 2018.
How Old Is Shroud?
Born on June 2, 1994, Shroud is 24 years old. As an internet sensation and a 20-something earning in six-digit figures, Shroud's achievements are worth applauding.
Of course, he did not become an overnight gaming icon. Shroud has been around in the circle as a professional Counter-Strike player for a few years now.
We will delve into his journey a little later.
Where Does He Live?
Shroud currently lives in Orange County, California. He is now a full-time Twitch streamer, working (streaming) out of the United States.
Where Is He From?
Shroud is originally from Ontario, Canada. He spent much of his childhood and teenage years in Mississauga. His family is of Polish descent.
What Is His Origin Story?
Shroud's journey has been a long and colorful one. Even though he is one of the youngest professional online gamers out there, Shroud's success story has not been an overnight miracle.
He began his career as a professional Counter-Strike player, in which he is especially known for his lurking ability, weapon accuracy and clutching. He started with a squad named Manajuma, following which he was approached by complexity gaming.
The esports club, based in the United States, was acquired by Cloud9 on 1 August 2014. Post the acquisition, Shroud was signed on as a permanent player, prompting his move to the United States. He was the second-most experienced player on the team.
In 2017, Shroud decided to carve his own path and announced his decision to retire from Cloud9. He, however, expressed his intention of staying on as a backup player along with another teammate.
In April 2018, he announced his decision to retire from playing Counter-Strike: Global Offensive entirely. In one of his first opportunities outside of the world of CS: GO, Shroud and his teammate won second place in the Twitch Rivals tournament for playing PlayerUnknown's Battlegrounds. This earned him a prize money of $5,450.
In the years since his arrival on the scene, Shroud has carved a niche for himself as a respected gamer and has won several tournaments along with a handsome prize money.
How Many Twitch Subscribers Does Shroud Have?
Shroud was holding steady at 50,000 Twitch subs, but up until recently he has dropped to around 43,000 subscribers. This is likely due to Twitch's SUBtember promotion expiring, and viewers aren't renewing their subs.
Why Is Shroud So Popular?
What makes Shroud so popular is a matter that still needs to be assessed. Of course, by the time his streaming career began, he was already known in the gaming circles as an established Counter-Strike player.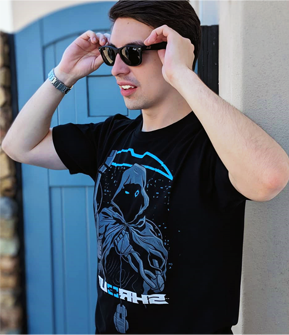 He had been a professional CS player for at least four years and was sought after by a reputed gaming company like Cloud9. So when Shroud began streaming full-time, there was already a loyal audience that had been following his work.
According to gaming blogs and those who watch streaming sites closely, the trend of stream sniping may have had something to do with Shroud's popularity.
A blog analyzing Shroud's success suggests that when all other streamers were protesting against stream sniping, Shroud simply kept his head down and kept playing.
This allowed viewers who enjoyed stream sniping or found it funny to tune into Shroud's stream and find all the entertainment there.
On Shroud's part, perhaps it was the attitude of taking things in the spirit of the game that won him followers. Of course, these are only conjectures.
What Is Shroud's Net Worth?
Shroud's net worth is said to be estimated at $2 million. Other than the revenue he makes on Twitch, he also rakes in a large salary through advertisements, donations and sponsorship's. Not shabby at all for a 24-year-old!
Is Shroud Single?
Ardent fans want to know if their favorite gamer is, in fact, single. As of July 2019, Shroud is currently in a relationship with fellow streamer Bnans (aka Hannah Kennedy).
Shroud used to be in a relationship with fellow streamer Jessica Rago, but they broke up recently. Rago is also an esports marketing manager at HyperX. Her streaming name is Dachhei. Rago is also based out of Orange County, California.
Final Thoughts
So that was a quick introduction to this dynamic and energetic gamer. At 24, Shroud seems to have achieved so much but the journey ahead seems to be a long one for him.
He is also a popular presence on YouTube and gets an average of 250+ million views from his videos on his channel, also called Shroud.
He also marks a revenue from sources outside of the two main streaming platforms. For example, through affiliate links with Amazon Associates, Loot Crate and HyperX.
There was a time when baby boomers (those born between 1946 and 1964) looked down upon the millennial obsession with video games. Perhaps, they did not foresee the evolution of this billion dollar industry and a 24-year-old achieving so much through gaming!